Watch for:
"A Joint Evaluation of the Protection of the Rights of Refugees During the COVID-19 Pandemic, commissioned under the auspices of the COVID-19 Global Evaluation Coalition, is intended to be publicly released in the next few days. The evaluation confirms that there is clear evidence that some states have used the pandemic as a purported justification to introduce restrictive measures detrimental to the rights of refugees. In some cases, restrictive practices adopted at the height of the pandemic for public health reasons have been retained or reinforced as security measures." (Source:
UNHCR
)
In the meantime, check out this UNHCR
blog post
which links to emerging findings of the evaluation and other resources.
Blog posts & press:
Do's and Don'ts to Support Refugees in a Responsible and Ethical Manner (UNHCR, April 2022) [
text
]
UN High Commissioner for Refugees calls on states to lift remaining pandemic-related asylum restrictions (UNHCR, May 2022) [
text
]
UNHCR: Ukraine, other conflicts push forcibly displaced total over 100 million for first time (UNHCR, May 2022) [
text
]
UNHCR's first urban refugee policy, 25 years on (Refugee History Blog, May 2022) [
text
]
Reports: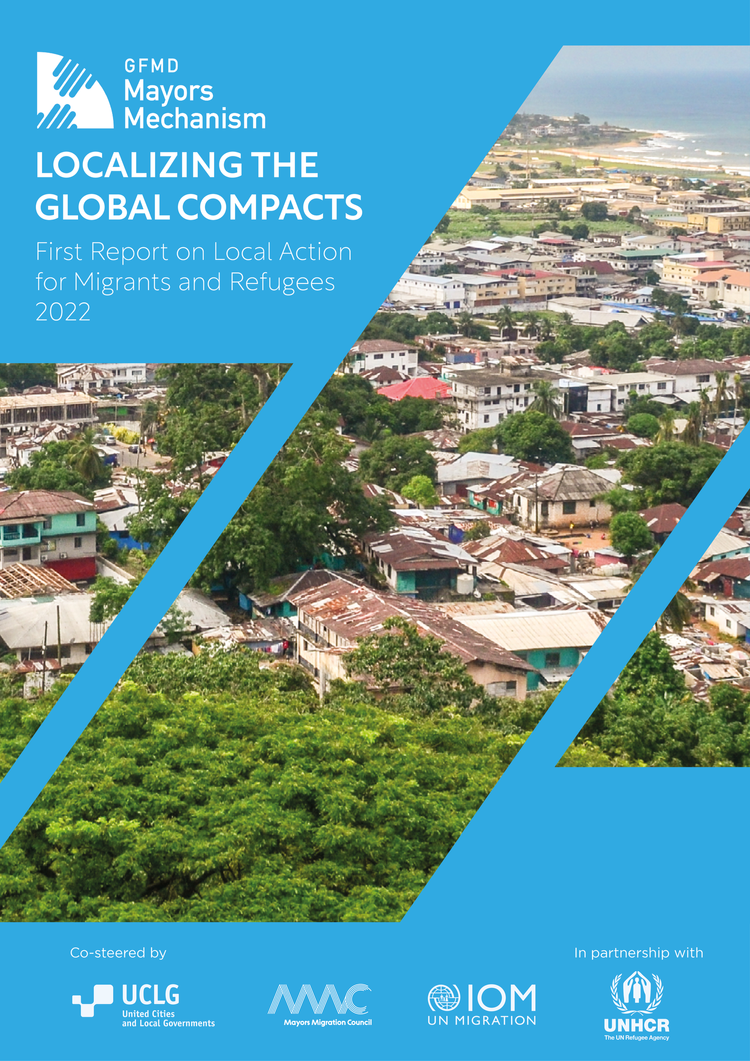 Assessing the Success of the UN's Global Compact for Migration: Credible Global Action or More Non-Binding Commitments? (Bosch Stiftung, May 2022) [
text
]
Forced Displacement: How do we address forced displacement from the perspective of those most at risk? (GNDR, April 2022) [
text
via ReliefWeb]
INFORM Report 2022: Shared evidence for managing crises and disasters (IASC & European Comm., May 2022) [
text
via ReliefWeb]
International Migration Review Forum, New York, 17-20 May 2022 [
access
]
- Background info and links to video recordings and side event concept notes can be accessed via the UN Network on Migration site. The text of the Progress Declaration of the International Migration Review Forum is
provided here
. See also related summary in this CMS
blog post
.
[Joint Statement on Place of Safety] (UNHCR, IOM, OHCHR, UNODC, UNICEF & UN Spec. Rapp. on the Rights of Migrants, May 2022) [
text
]
Localizing the Global Compacts: First Report on Local Action for Migrants and Refugees (Mayors Migration Council, May 2022) [
text
]
Longitudinal Evaluation of the Implementation of UNHCR's Age, Gender and Diversity Policy: Year 1 Report, ES/2022/02 (UNHCR, April 2022) [
text
]
Municipal Finance for Migrants and Refugees: The State of Play (Mayors Migration Council, April 2022) [
text
]
Related post: